oatnoodles
lee seymour lien ⬝ they/he

can include camera frames, bar or ticker overlays, stream alerts, stream screens, transitions, etc. (any drawings are priced as illustration!)
$50
do you have an original character or fictional character you want art of? i can draw portraits and avatars/icons with simple backgrounds only! fullbody, partial, or shoulders-up available.
$20 - $75
Character designs
i can make a reference sheet for a character you've already created, or i can make a completely new character design for you! Please have references handy.
$50
---
---
lee seymour lien
i'm a 23-year-old artist & indie game dev from wisconsin. i'm non-binary transmasc and use they/he pronouns.i'm currently in college for graphic design at the university of wisconsin-milwaukee, and hope to graduate in 2025 (started a little late.)i'm part of tomuwa entertainment as the founder! i'm the director, lead developer and artist of samuda interval. i hope to eventually make video games or graphic novels/digital comics full-time. but for now, i'll settle for graphic design via my degree!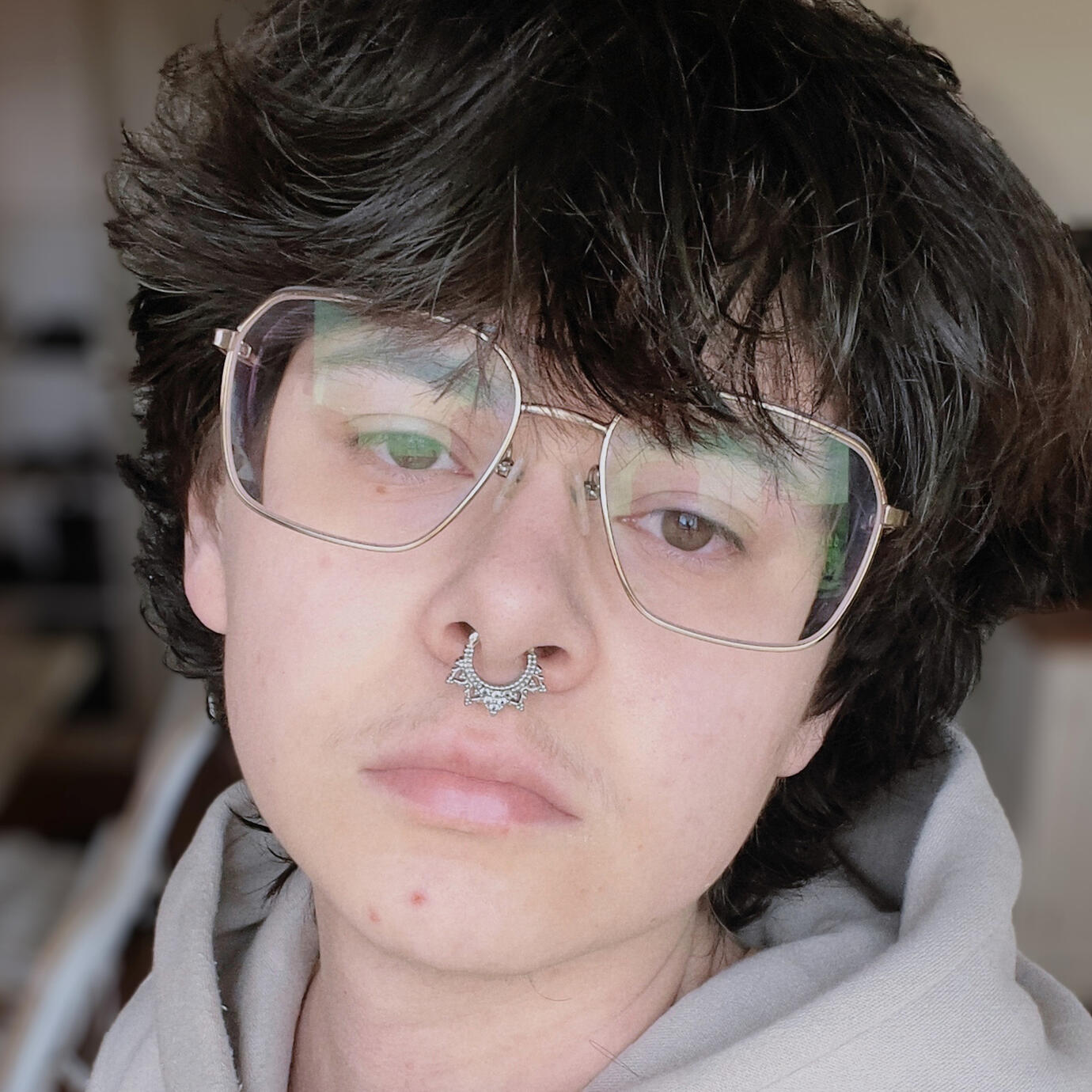 Current projects, including video games, webcomics, and conlangs.
---
Digital illustrations made with Clip Studio Paint and Adobe Illustrator.
---
Logo, User Interface, Poster, and other designs.
Introduction to Design, 2022 (UWM)
Design and Visual Communications Major
Miscellaneous
Other designs
---
Layout design for Twitch/Youtube/etc. streamers.
---
Fujifilm S5100
fujinon zoom lens 57mm with finepix adapter ring AR-FX5A 55mm